Interview with Rob Lorei on WMNF, NPR affiliate in Tampa, Florida
This is the best interview so far!  Rob Lorei (on his program "Radioactivity" on WMNF, an NPR station in Tampa) had clearly read the entire book and read deeply.  His questions were smart.  We should all be so lucky to be interviewed by Lorei.
Here's the link to listen.  This is his entire program.  My interview starts about 5 min. in and continues for 35 min.
http://sound.wmnf.org/sound/wmnf_160531_110617_radioactivityT1_187.MP3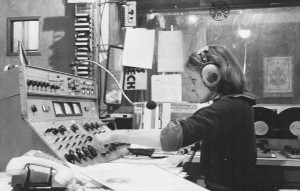 1975 on the air at WBAI, Pacifica Network, New York